OppX

enables deeper collaboration between startup ecosystems and city government through

collaborative procurement
Innovative procurement with

OppX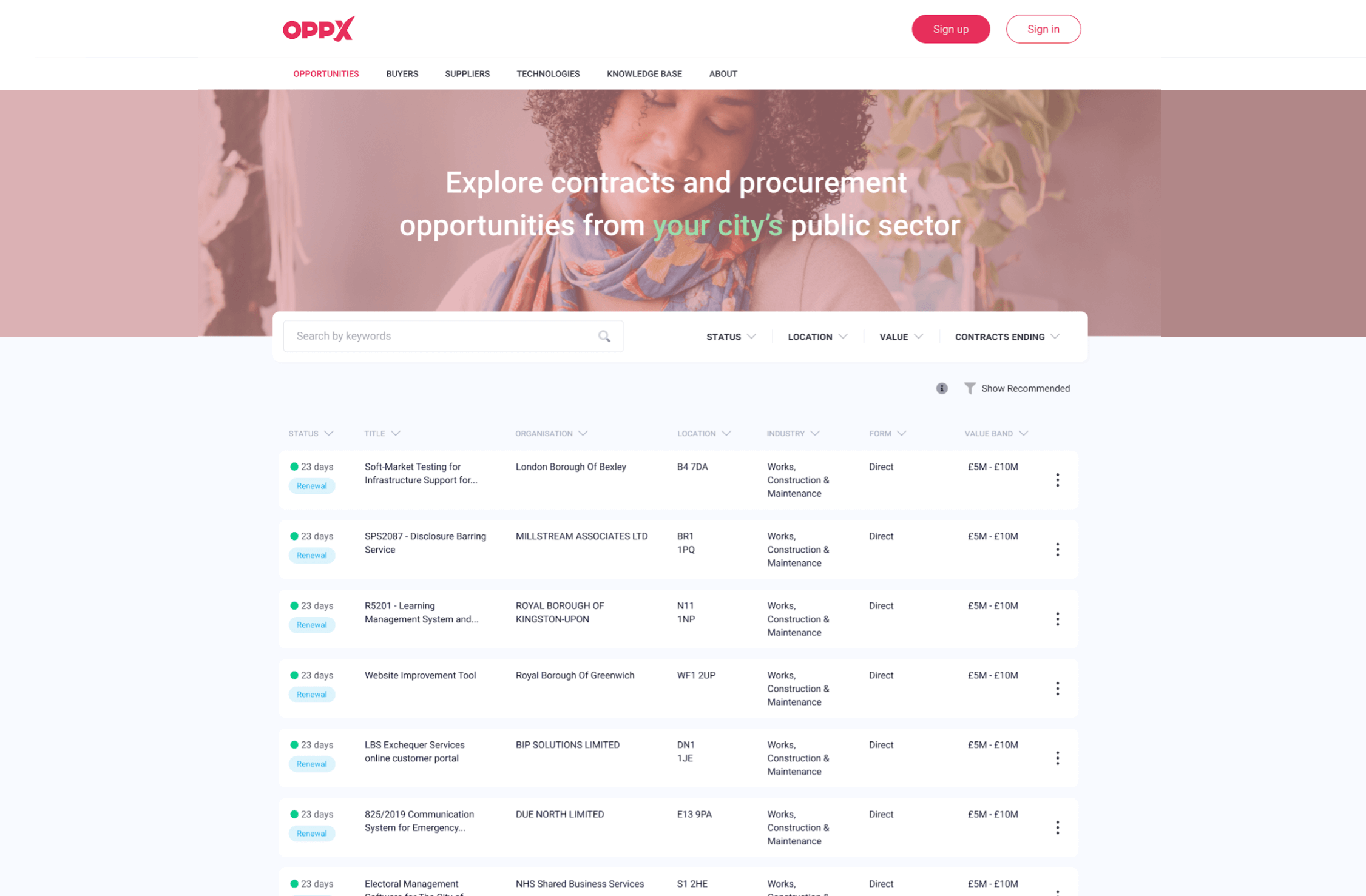 All opportunities
in one place
All tender opportunities in one place, with advanced filtering and searching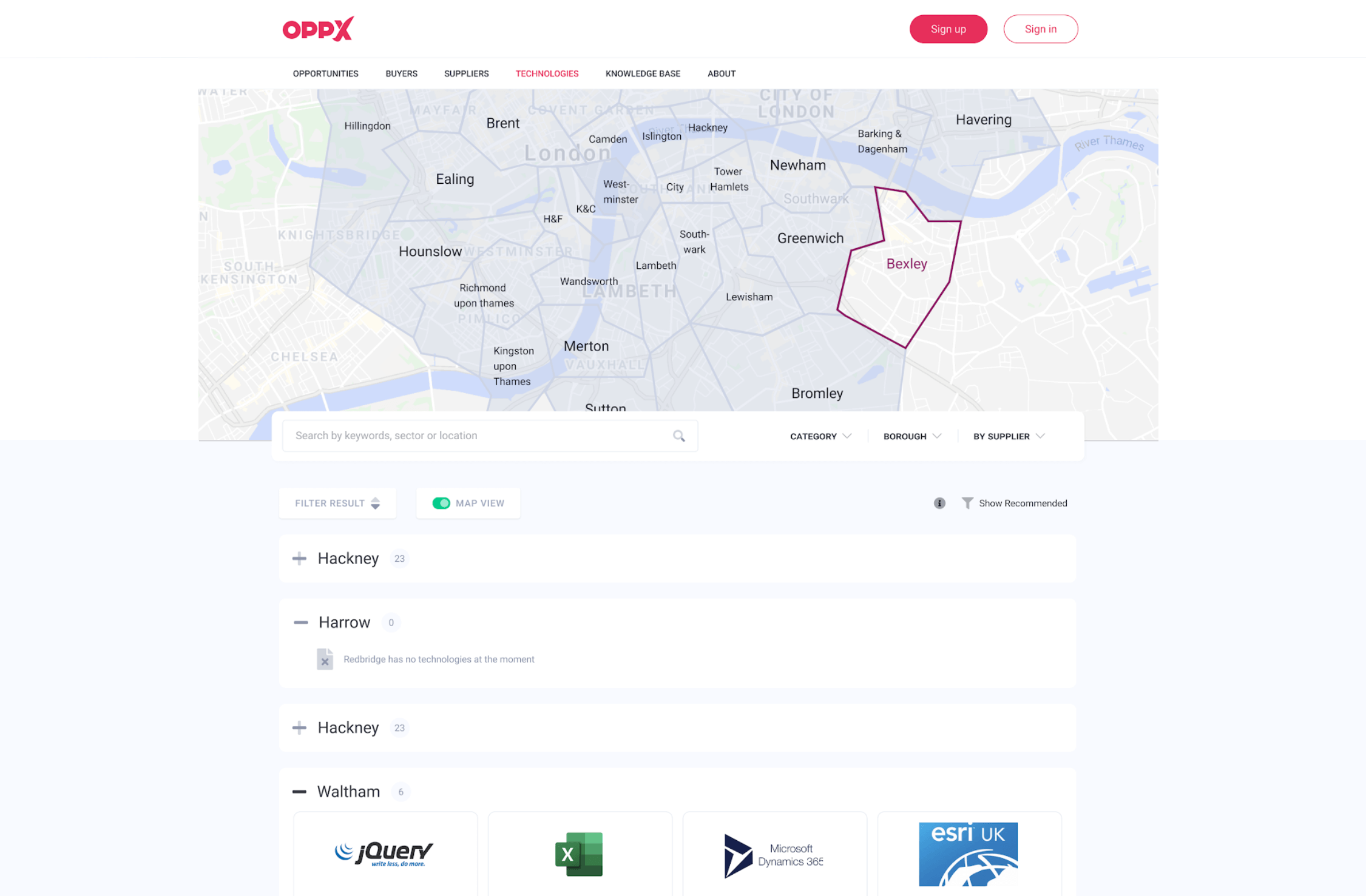 Full list of
public sector buyers
Find which organisation is relevant for you to engage with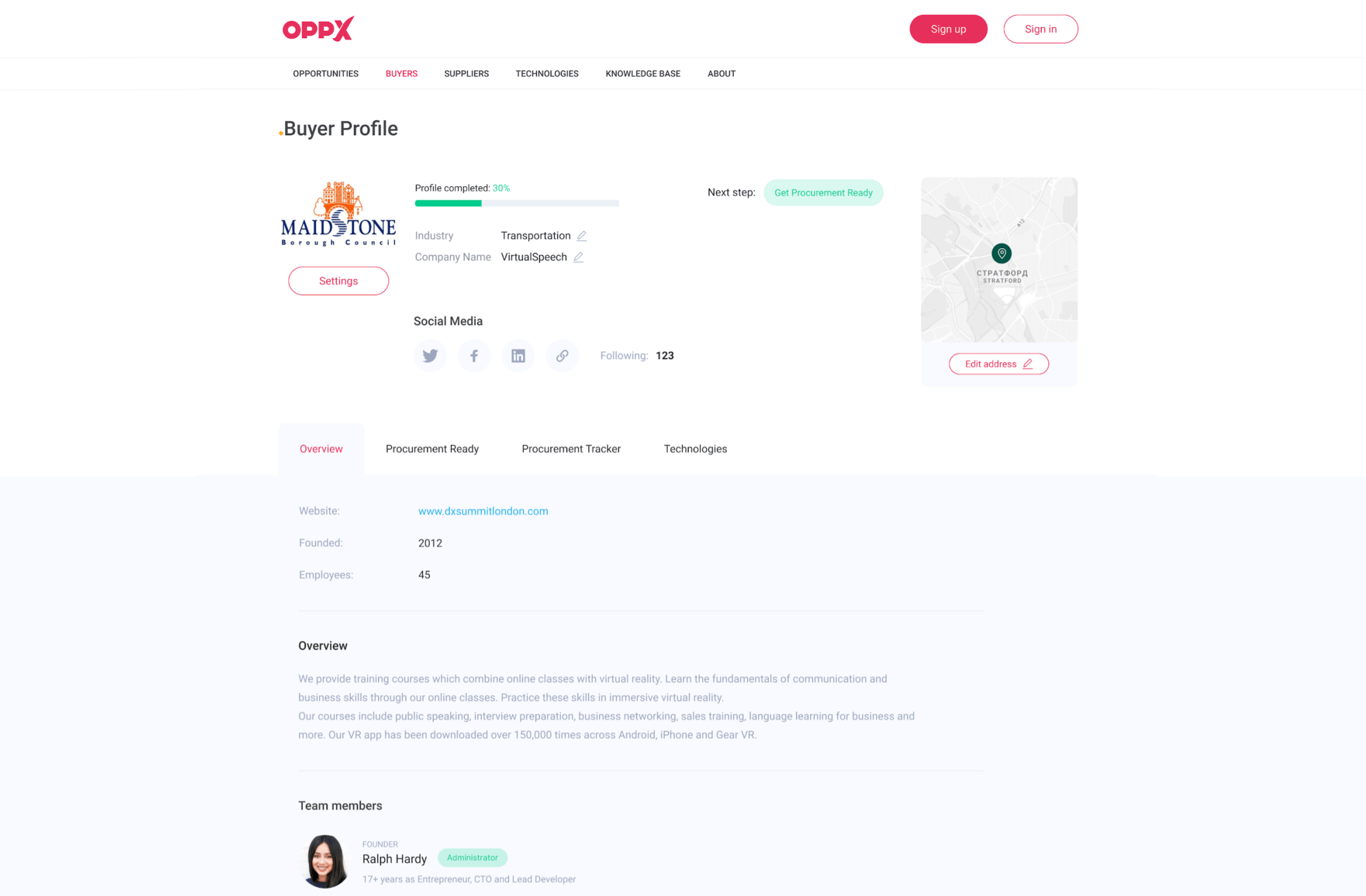 Information-rich
buyer profiles
Buyer organisation profiles show advertised opportunities and linked technologies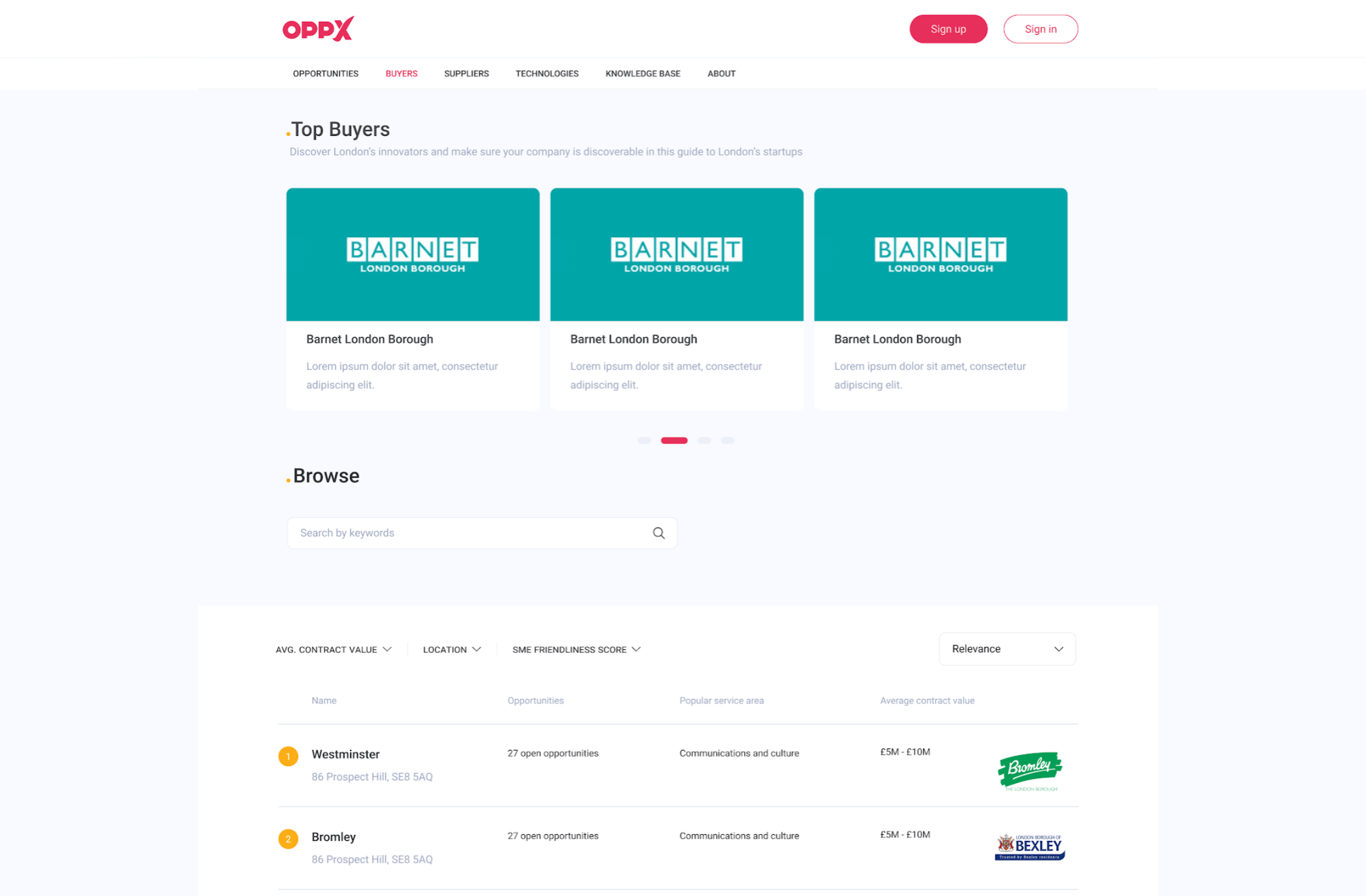 Full, searchable list of
public buyers
Find the right buyer to approach, with advances searching and filtering.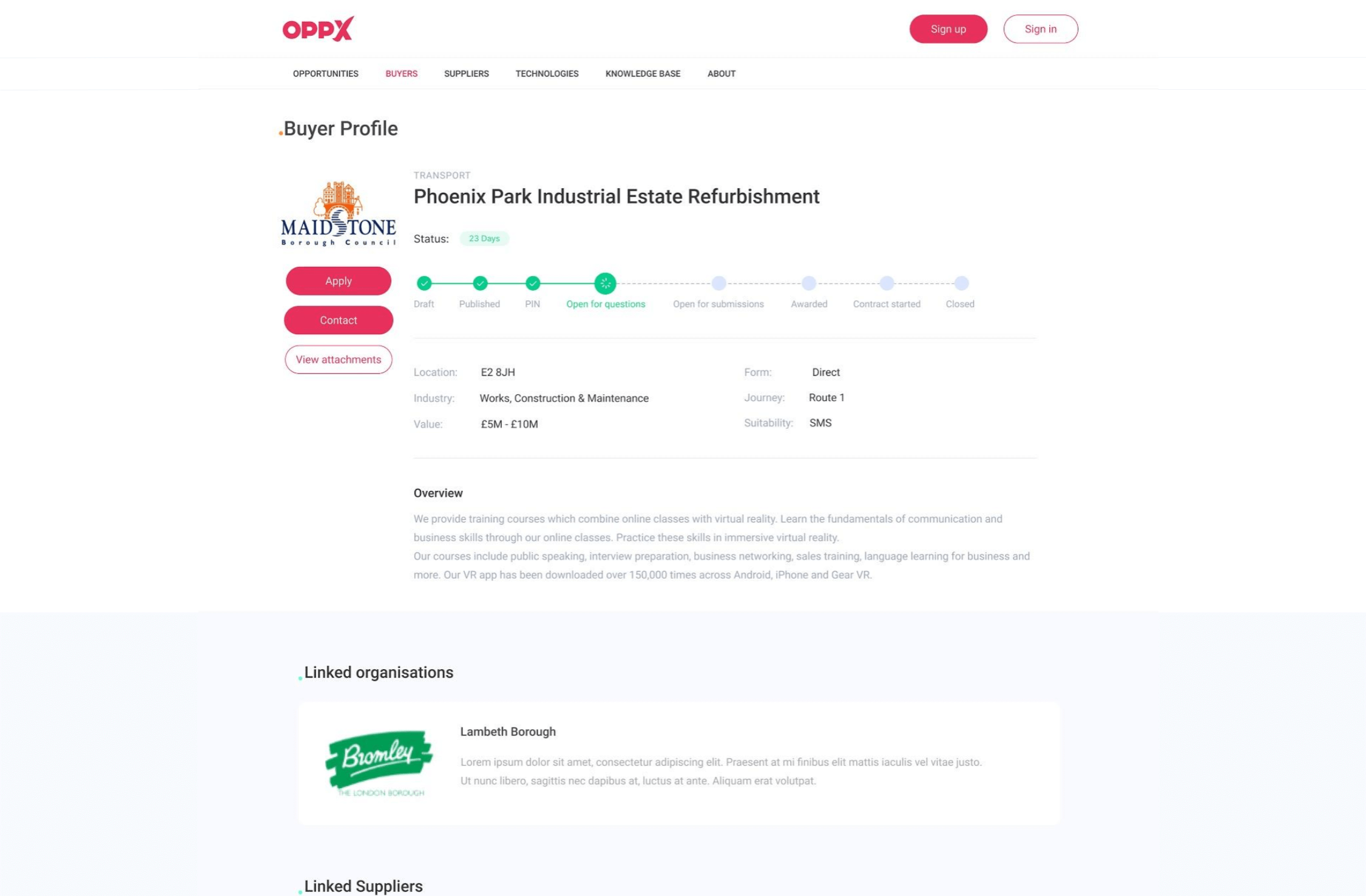 Interactive, trackable
public tenders
View linked buyers, technologies involved and deadlines.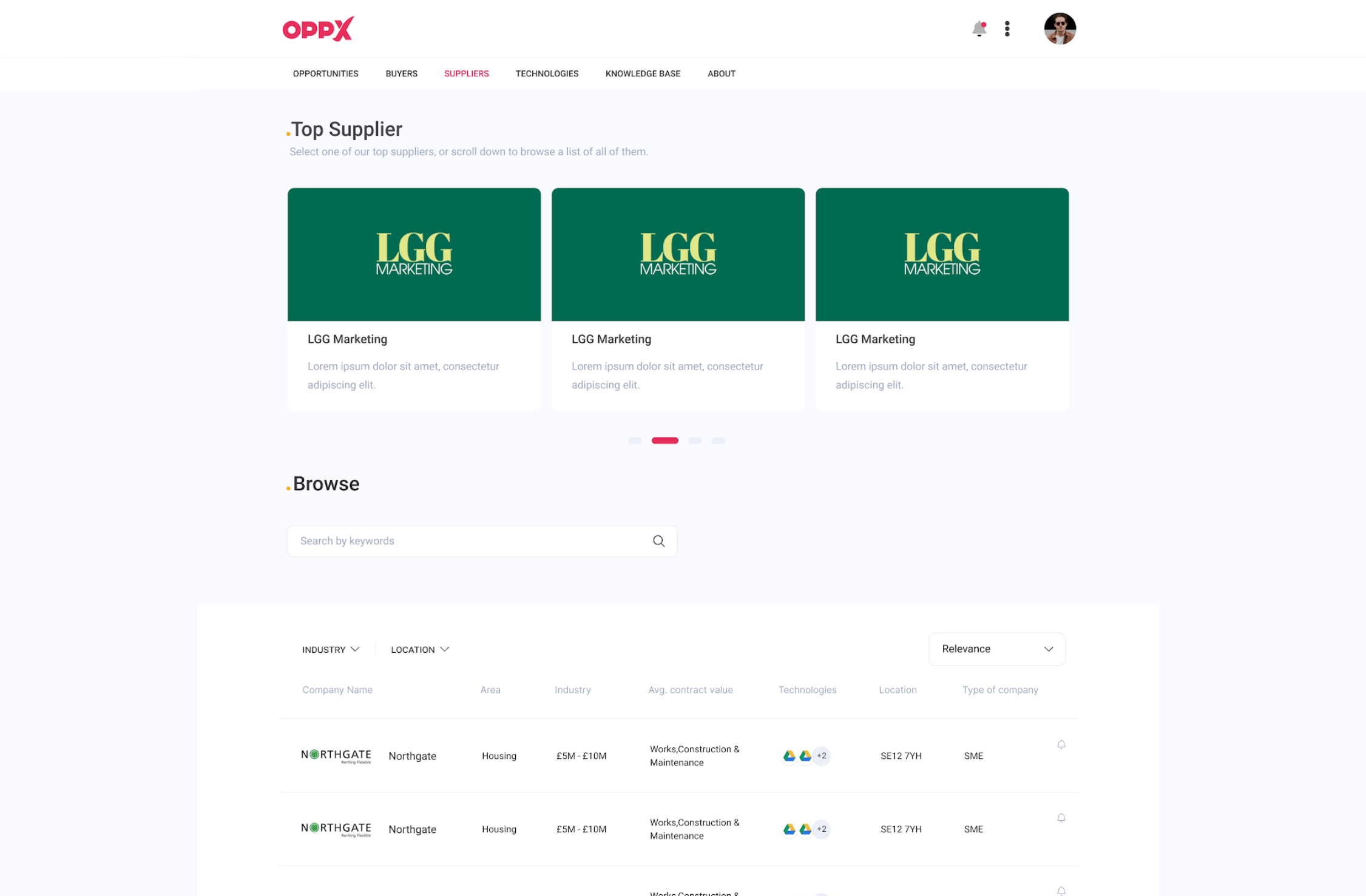 A database of
innovative SMEs
Search ecosystems of innovative suppliers with rich profiles and technologies.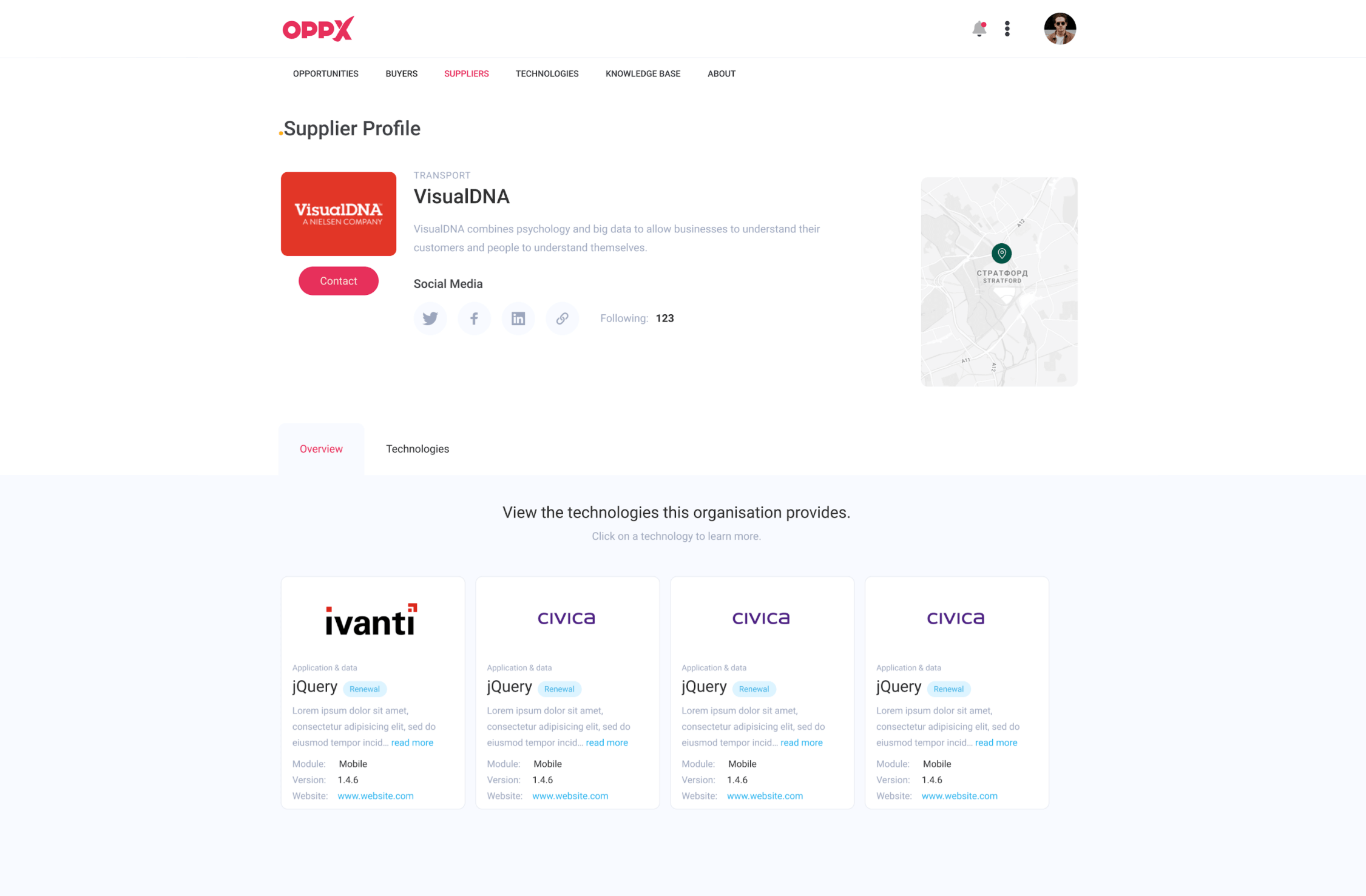 Detail-rich
supplier profiles
Detailed supplier profiles with contact details, technologies, staff and more.
Enabling
collaborative procurement
Gives small-to-medium sized enterprises (SMEs) an aggregated view of opportunities
Create consortiums with other suppliers to improve chances of success
Benefit from your local city's contracts, improving social value and economic growth.
See technologies behind contracts for the first, helping you spot new routes to market
Step-by-step guidance about the (sometimes intimidating) public sector procurement process,
Build joint tenders, increasing purchasing power and collaboration across the public sector
Improve supply chains by making it easier for SMEs to join supplier consortiums
Increased awareness of challenges and opportunities across public sector organisations
Joint buying between public buyers to reduce procurement costs
View rich supplier profiles to help you make the right buying decisions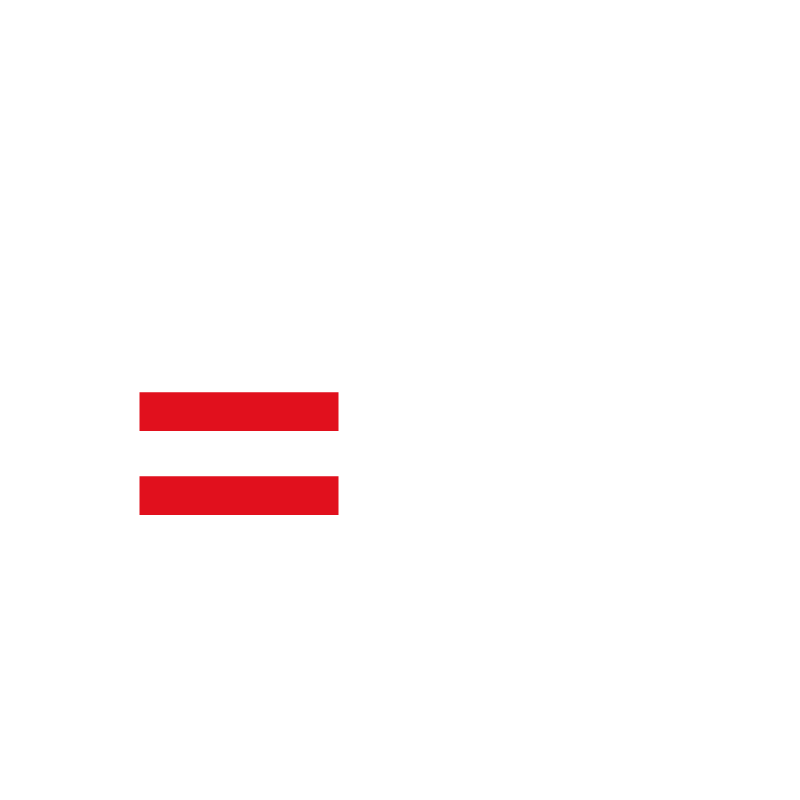 ChallengeX
Fully integrated challenge module, helping public sector move from prescriptive procurement to innovative.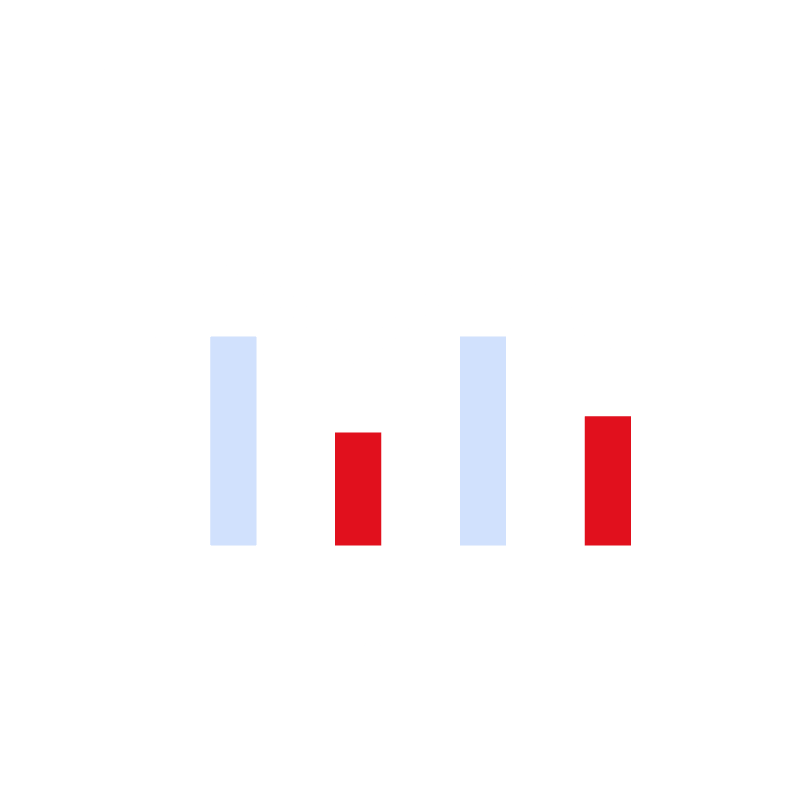 Datalyst
Analyse and clean any dataset in instances of joint consortiums and innovation challenges