Greater London Authority & London Office of Technology and Innovation
Thirty3 is born from initiatives by the Mayor of London and central government to foster greater engagement between SMEs and the public sector. In 2009, a report published by the London Office of Technology and Innovation (LOTI) and Bloomberg associates, found that 91% of London's public sector technology contracts are delivered by 15 suppliers.
Clearly, more needs to be done to diversify technology supply chains in London boroughs. This includes more innovative approaches to public services, new routes to market for smaller firms and greater cost-effectiveness.
The Greater London Authority wants to make it easier for the innovative SME/startup ecosystem to engage with London's public sector organisations. The problem is, the city is particularly difficult to understand and engage with. This is because the service delivery is distributed over 33 local authorities, with numerous functional bodies and various development corporations.
London Office of Technology and Innovation has been working to make technology work better for London boroughs. The challenge is that each organisation largely procures separately, therefore, there is little understanding or collaboration between them. This means that joint-procurement (which can help to reduce costs by having more ubiquitous buying strategies) is difficult as many councils have no visibility of what others are buying.
Nitrous' CItyTech procurement module – OppX – was white-labelled and deployed as Thirty3, a London-centric collaborative procurement platform. The tool helps SMEs by improving procurement signposting, guides suppliers to become procurement-ready and giving greater visibility to both parties during the buying process. As a result, Thirty3, bridges the gaps between the innovative startup ecosystem and London public authorities,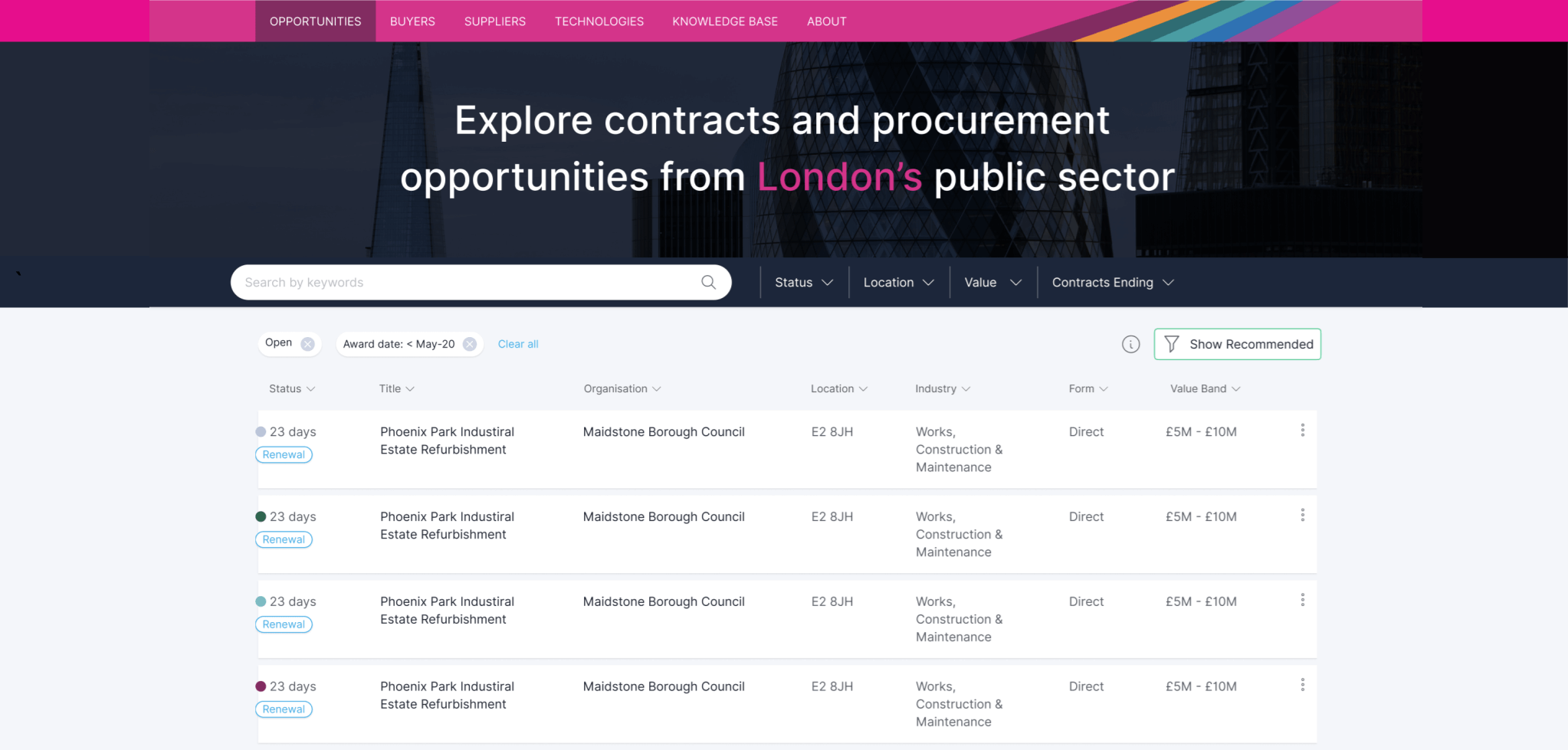 All London public tenders, in one place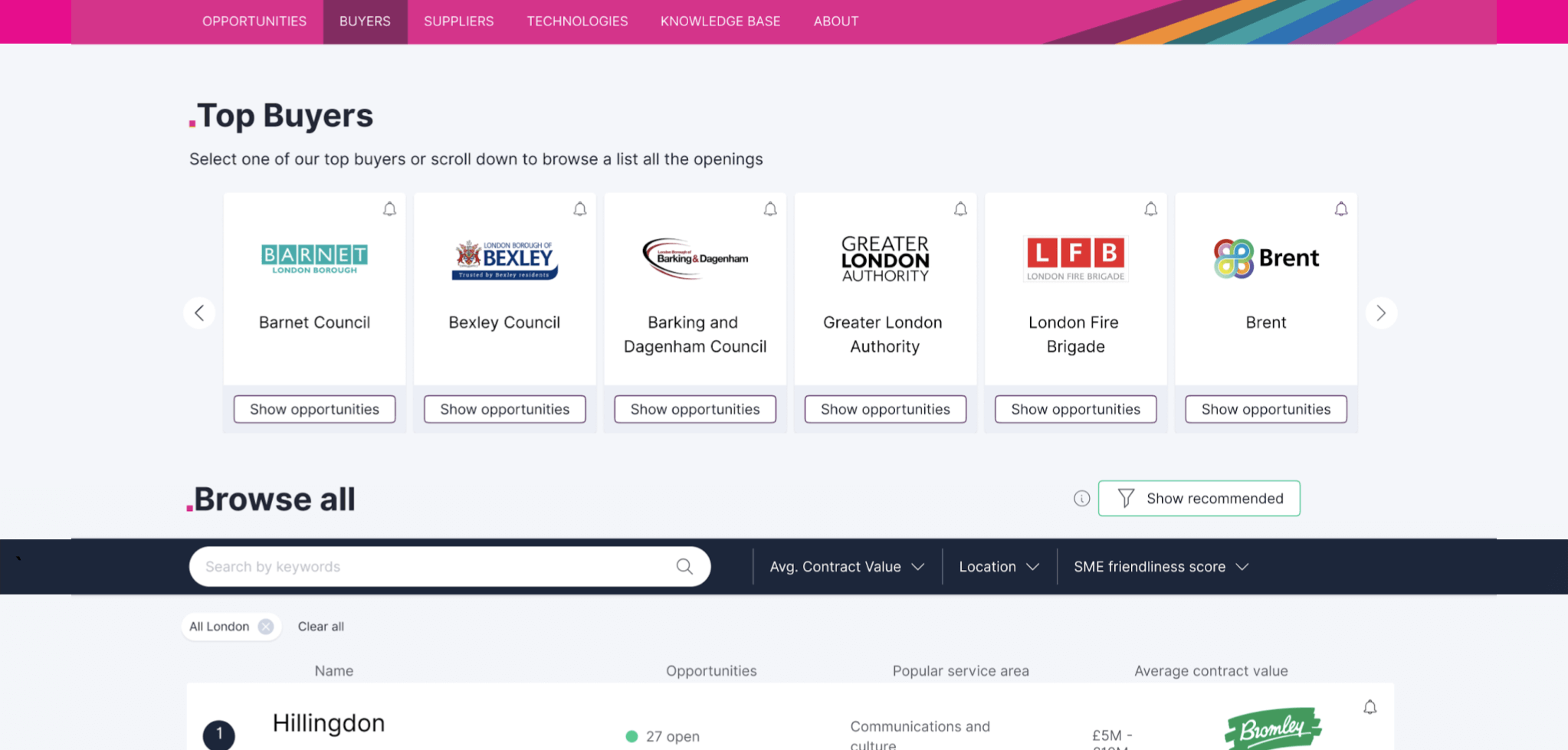 Every public sector buyer in London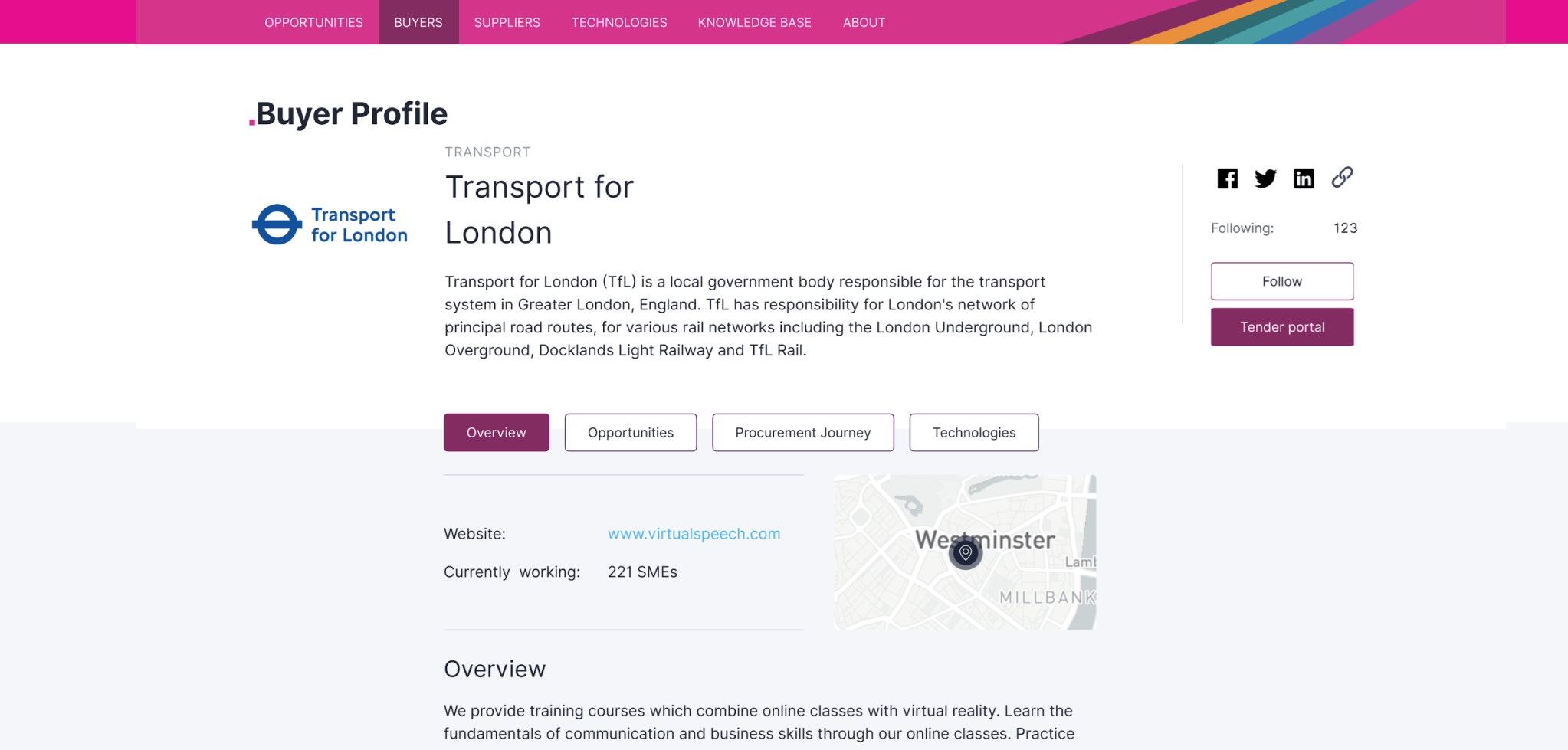 Interactive, rich buyer profiles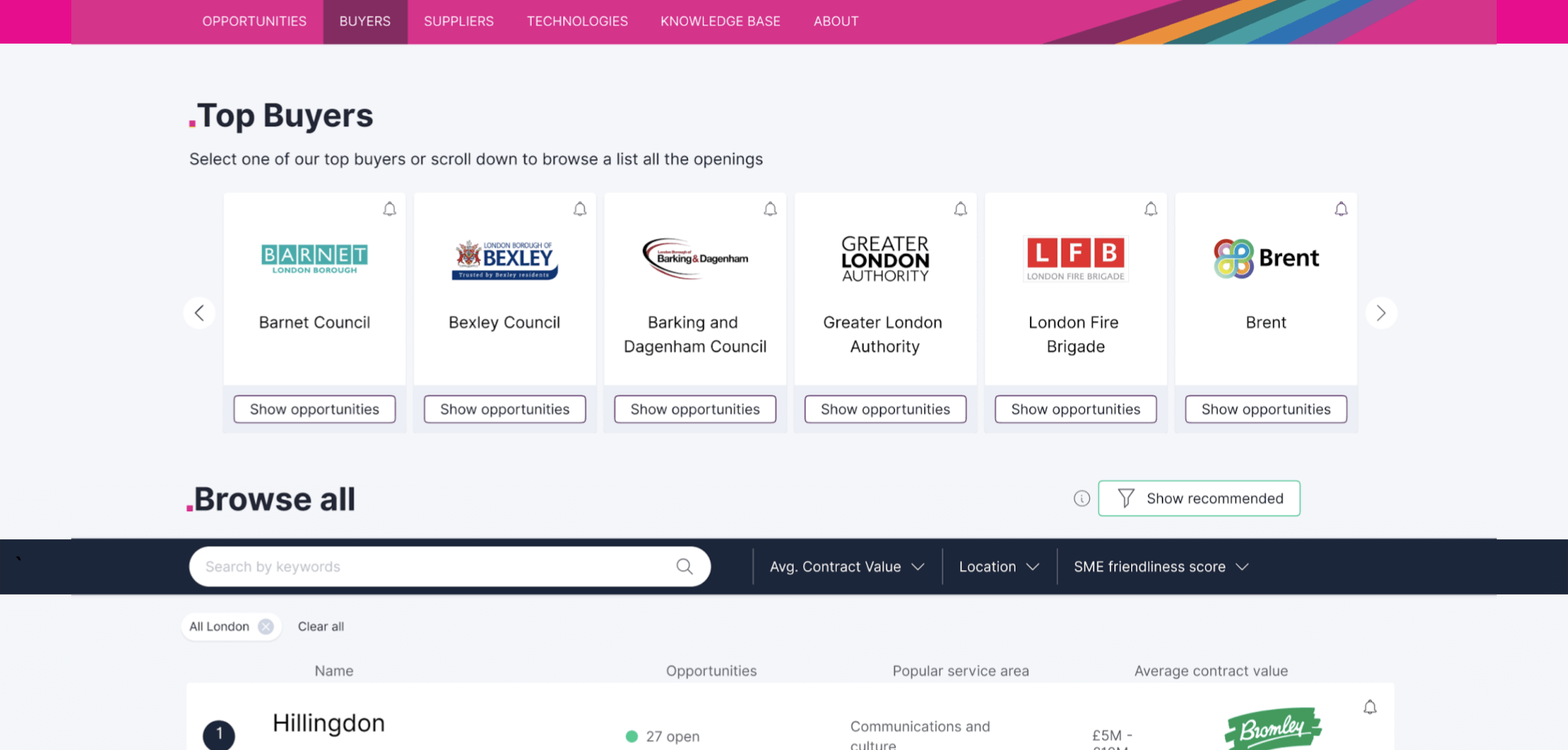 Track deadlines, technologies for tenders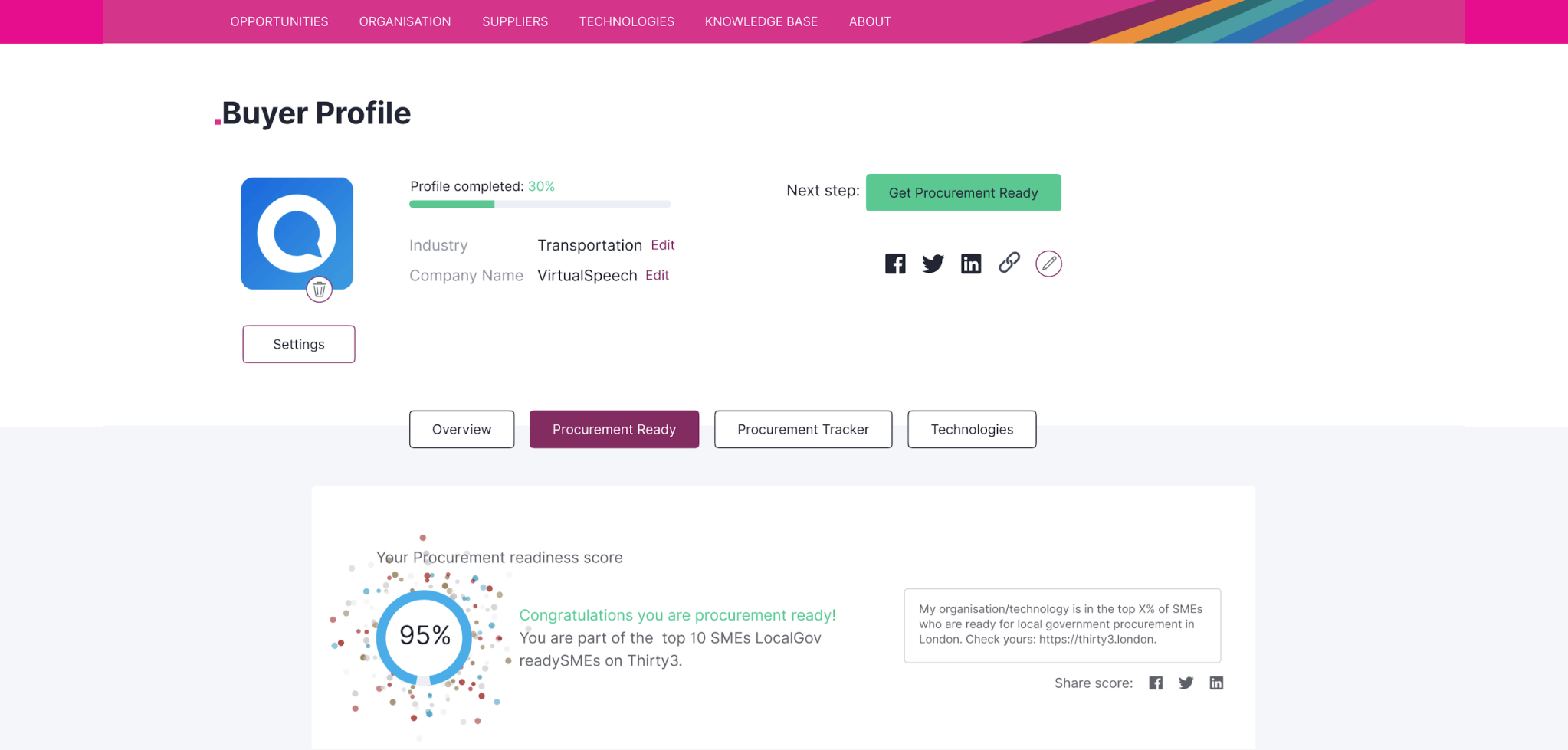 Get ready for procurement guide for suppliers
"There's no area of local public service delivery that's not underpinned at some point by technology. Yet for as long as I've worked in the sector, I've been aware that councils have found it very hard to get the level of service and working relationships they want from some technology suppliers.

A key barrier to doing anything about this has been that conversation on procurement – and what's good and bad about it – tend to be anecdotal. What Thirty3 gives us is an evidence base with which to make informed decisions. Having data on who uses what, and where contract end dates align enables boroughs to have much better conversations with each other and suppliers."

Director, London Office of Technology & Innovation
Thirty3 launched in open beta on 10th September 2020 during London Tech Week. For the online event, we had a star-studded panel including:
Chair: Laura Citron, CEO at London & Partners
Theo Blackwell, Chief Digital Officer at the Greater London Authority
Rikesh Shah, Head of Commercial Innovation at Transport for London
Debbie Mackenzie, General Manager at Proactis
The launch marked a wider effort to get the word out there amongst boroughs and SME suppliers alike to test the platform and let us know what they think of the platform.
The Thirty3 project is still ongoing. Currently, Nitrous and the project partners are onboarding councils to the platform and working with them to develop their procurement strategy. A key element to that is pre-procurement, where councils will engage the market before writing a tender. Therefore, this can help buyers better understand the supplier landscape and engage with SMEs and understand their solutions. This will be a big step in innovating the way London procures and providing an attractive new route to market for startups/SMEs.
Want to learn more about OppX?
Discover how we can help you engage more SMEs in your procurement