This week:
Urban resilience, digitisation and procurement
Welcome back to Govsight.
This week we look at urban resilience. As a pandemic and economic shocks threaten our cities, how can we improve the chances of citizens to endure and bounce back? How can we make public services more robust in times of crisis? Where does procurement fit in?
We're glad to have renowned city and technology leader Professor Greg Clark CBE FAcSS helping us out with this weeks' edition.
Interested in urban resilience and collaborative procurement? Make sure you attend our London Tech Week event on bringing innovation to procurement. We'll also be showcasing our new platform – Thirty3 – co-developed with the Greater London Authority and the London Office of Technology & Innovation.
Make sure you follow the conversation on our Twitter and if you've been forwarded this email, you can sign up here.
Enjoy,
George Lintott
Editor, Govsight
What makes a city resilient?
What's happening here?
The topic of urban resilience has been accelerated by the Covid-19 pandemic with innovators, urbanists and government looking to the post-pandemic future. We spoke to Professor Greg Clark about some key features that resilient city must consider:
Environmental resilience – a city's ability to withstand environmental shocks, freak weather and natural disasters.
Economic resilience – access to continuous supply chains; for the city to be able to feed itself and have an economy that can withstand shocks.
Social resilience – the ability of a city's population to continue to lead healthy lives and enjoy a high level of social capital. This includes having a sense of shared belonging and purpose between people living in the same streets, neighbourhoods and the city as a whole.
So who delivers this resilience? Well, it comes from all parts of a city.
Why is this important?
Government and civic leaders set and promote new agendas and visions, citizens have the key role of building social capital and being active participants in shaping their city's destiny.
The private sector is a key provider of urban services, so it needs to be aligned with the needs of the citizens and the vision set out by city leaders. Tech SMEs and corporates have a role in invention, experimentation and building new tools for improving services.
A resilient city is one that actively promotes collaboration across all parties.
A digital government is a resilient one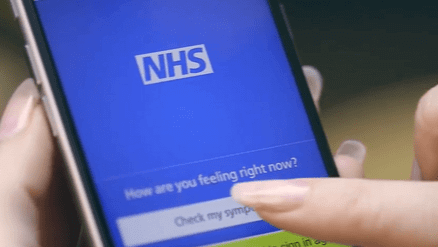 What's happening here?
Government services have had to become digital during the pandemic, seemingly overnight. This has turned a multi-year initiative of digital transformation into a process executed over the course of days and weeks.
With the majority of civil servants working from home, services have had to remain fully functional and, in some cases, the use of online services has rocketed. Online platforms like the NHS App saw a 111% increase in the number of registrations in March alone.
Why is it important?
To be resilient a society must maintain, and even increase, public services to meet any crisis that affronts it. In this case, digitisation is at the forefront as citizens demand more remote support.
Digitisation isn't a magic bullet. It doesn't suit everyone's needs, nor does it provide full access to everyone in society. But it can help create efficiencies and benefits for public services. New cross-departmental communication methods can be created, new automations to sort through the backlog of requests suspended during lockdown and delivering support in an intuitive, remote way – there's a lot that can and should be done.
Procuring urban resilience with SME engagement
What's happening here?
Urban resilience is closely matched to the health of an economy, with small-medium sized businesses (SMEs) most at risk in the event of a downturn. When SMEs do fail en masse, unemployment rises – and the social and economic resilience that Greg mentioned earlier are all affected.
In the UK last year the Federation of Small Businesses reported:
99.9% of the business population was SMEs (5.9 million businesses);
SMEs account for three-fifths of the employment and around half of the turnover in the UK private sector.
Why is this important?
SME engagement in public procurement is low (around 25% of public spend goes to them), but as we've seen before they make up the majority of organisations in the UK. If we link this directly to urban resilience, the procurement of SMEs is an important factor in developing that strategy.
SME failure means the weaker and more sensitive a city is to shocks. The public sector and small businesses need to have greater access to one another, encouraging economic resilience. Procurement practices must change to promote collaboration and break down the barriers to the public sector. Read more on increasing SME engagement in public sector procurement.
Opportunities
The HS2 Accelerator Programme has launched a second cohort with two new challenges for SMEs to solve.
Challenge 1: The Way We Work – Help to reduce paper-based activities, automate and optimise processes and improve efficiency. Apply here.
Challenge 2: Station Experience – Help make stations customer-centric, maximising the commercial success of the businesses there and make it an inclusive space. Apply here.
Other opportunities: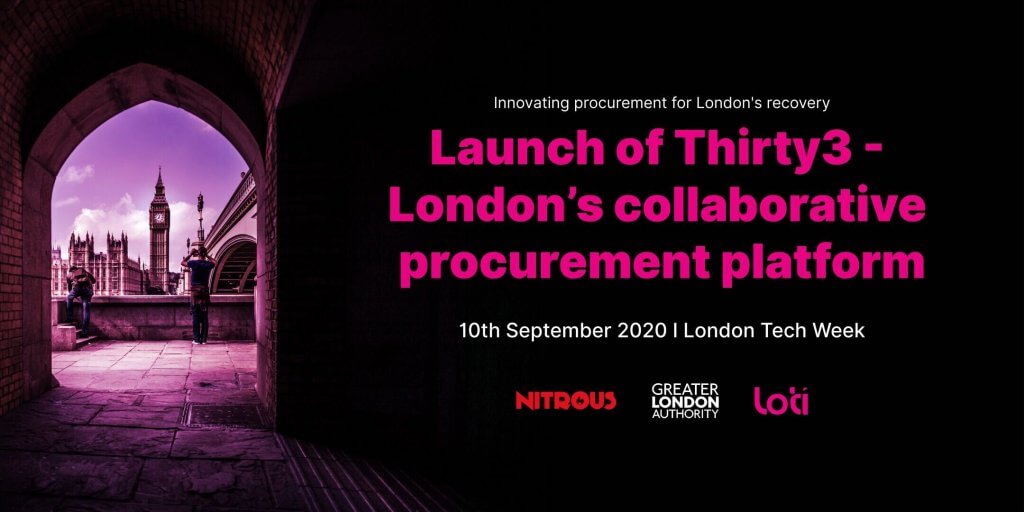 Thirty3: Bringing Innovation to Procurement
Join us at London Tech Week as we launch a new collaborative procurement platform aimed at breaking down the barriers between SMEs and London government. Working alongside the Greater London Authority and partnering with the London Office of Technology & Innovation, Jaggaer and Proactis, discover how this new platform will help unite innovative startups and London government.
Panel and speakers: 
Introduction & platform demo
George Johnston, CEO & Founder of Nitrous
Panel:
Theo Blackwell, Chief Digital Officer at the Greater London Authority
Rikesh Shah, Head of Commercial Innovation at Transport for London
Debbie Mackenzie, General Manager at Proactis
Govsight is Nitrous' monthly digest, filled with pocket-size insights into how technology is disrupting cities (CityTech).
At Nitrous, we work with the public sector, corporate actors and tech SMEs to develop co-creation ventures that address city challenges.
Enjoyed this edition of Govsight?
Subscribe and receive the next in your inbox.